What Do I Need to Know About Mold Remediation Companies?
9/4/2020 (Permalink)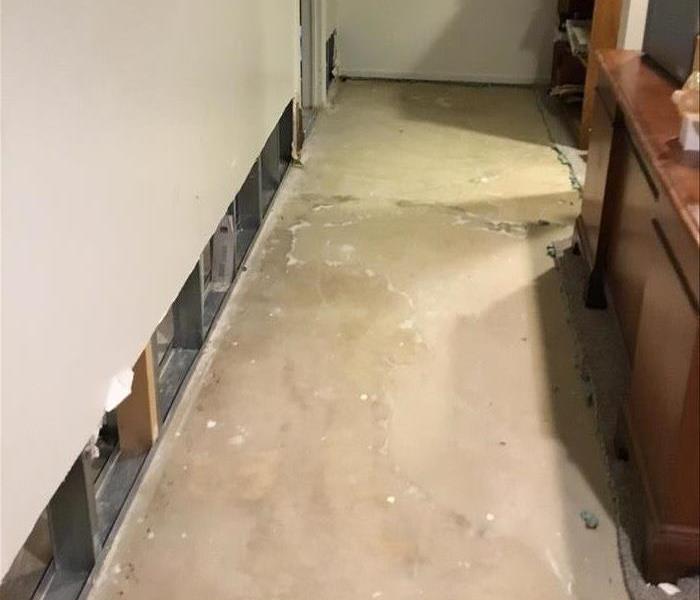 Kutztown mold remediation and demolition are best left to superior companies like SERVPRO--Done Right the First Time!
Any Kutztown Home Can Have a Mold Problem – Know What to Look for in a Professional Mold Removal Business
You cannot escape mold spores. They surround us every day, traveling through the air, hitching a ride on your clothes, and spreading through HVAC systems. When you add moisture and high humidity into the mix, you have a problem. When considering mold remediation in Kutztown, there are some things you should look for before hiring a particular company.
What Are the Qualifications of a Good Mold Remediation Specialist?
Mold removal companies in Kutztown should have the correct certification needed for dealing with mold. SERVRPRO's technicians are trained as Applied Microbial Remediation Technicians (AMRT) and are Institute of Inspection, Cleaning and Restoration Certification (IICRC) certified. They should also have any local licensing required for mold removal.
Understanding the Process
The company you hire should be able to explain to you the mold removal process clearly. If they make it confusing or try to use scare tactics involving mold, move on to another restoration business. Professional mold removal involves:
Containment – Includes physical barriers and negative airflow.
Moisture removal – Mold remediation cannot begin until the water problem is addressed.
Professional equipment – HEPA products and commercial equipment should be used.
Air Purification – Cleaning the spores from the air is vital.
Antimicrobial Cleaners – Any affected surface gets treated with this and antifungals.
Proper Disposal – Irreparable items such as drywall needs to be disposed of correctly.
Sealants or Encapsulants – Prevents mold from reoccurring.
Experienced Mold Remediation Services
Experience is another important aspect of mold removal companies. SERVPRO has years of experience in providing mold damage cleanup for homes throughout the Kutztown area. Our techs are continually learning and implementing the latest techniques. Check out our review that we proudly display.
Contact SERVPRO of Reading at (610) 779-8189 when you are looking at mold removal companies. We have the experience, expertise, and equipment needed to get the job done right.