Some Ways to Avoid Issues After Fire Damage in Reading
4/5/2020 (Permalink)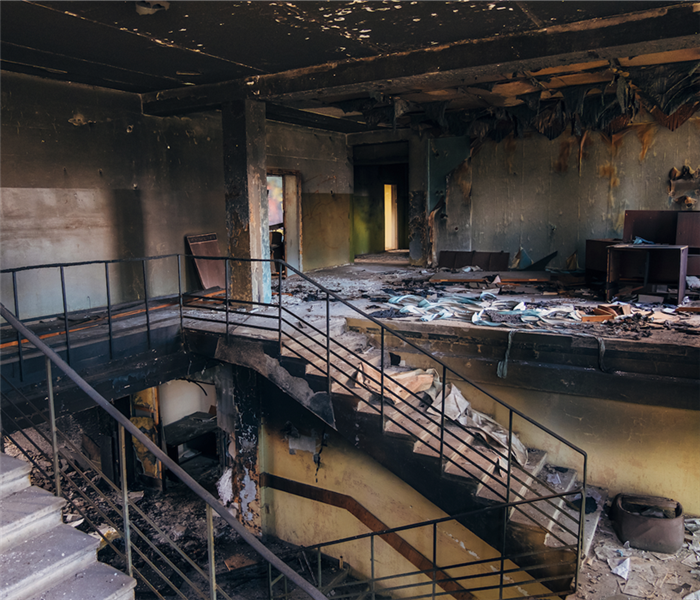 Fire damage can quickly spread, making a bad situation even worse. Contact Team SERVPRO for effective fire damage remediation services.
Stages of Content Recovery After a Reading Housefire
The walls of your Reading house are not what makes it your home. Construction materials can always get replaced and repaired, ultimately returning a property to its preloss condition. Your possessions and belongings, however, are not always fortunate enough to have this complete recovery. After a fire loss incident in your house, the damage to irreplaceable personal belongings can be devastating without the immediate intervention of qualified restorers.
Because of how quickly fire damage in Reading homes can spread, it is vital to call upon competent restoration professionals to help. Our SERVPRO team of professionals offers an array of emergency services that can precede the finalization of approvals by your insurance. We understand the need for controlled demolition, debris removal, and early water damage management to help reduce the total property loss.
Content management can also play a part in both the early stages of recovery and mitigation services to follow. The professionals of our team can choose among various strategies to help restore these belongings both on-site and at our nearby SERVPRO facility when necessary. Depending on the severity of the damage to the items, we can choose among several strategies, including:
Relocation on-site to a safe position
Cleaning with premier chemical agents and potent cleansers
Soda blasting and abrasive cleaning techniques
Pack-out / Off-site cleaning and recovery
It is almost always more cost-effective for our professionals to work to restore and clean items on-site rather than shipping them off in containers to our warehouse. When on-site cleaning with potent agents is ineffective, our technicians can carefully move the possessions to our facility. We have immersion tanks for soot cleaning, ozone chambers for deodorization, and numerous other intricate cleaning strategies to make fire losses "Like it never even happened."
After a fire, there are multiple levels of damaging effects that our SERVPRO of Reading team must address to return your home to preloss condition. When contents are also a concern, you can trust our trained professionals to protect these items as much as possible as well. Give us a call at (610) 779-8189.
Click here for more information about Reading.