You Need Our Help When Your Reading Home Is Taken Over By A Mold Infestation
2/6/2019 (Permalink)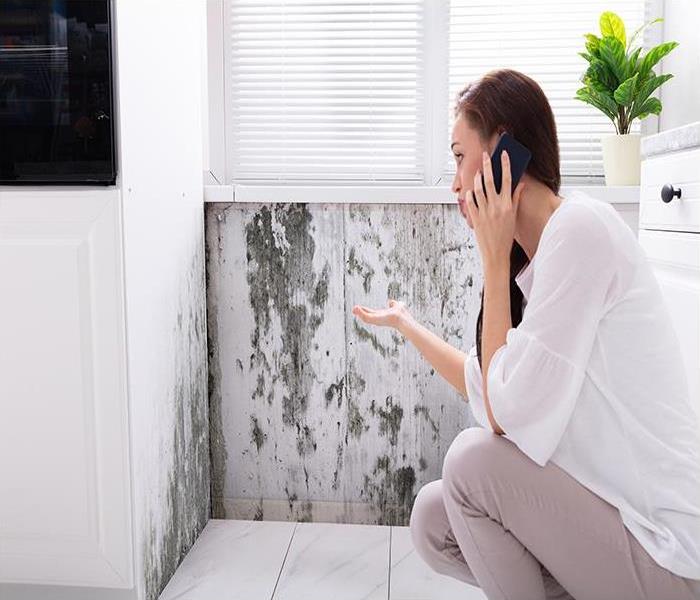 If you notice mold on more than one item in your home, call SERVPRO of Reading at (610) 779-8189 seven days a week.
Reading's Mold Clean Out Technicians Describe A Scenario Where Multiple Objects Get Contaminated
Excessive humidity levels or a water leak that goes unnoticed inside your Reading home can both cause microbes that naturally exist to activate. Once a fungus forms, it is wise to call in a professional mold clean out firm such as SERVPRO before it spreads to other areas. Fungi need the right temperature, an organic food source, moisture and time before the microbes start developing structures called hyphae. These hyphae can grow rapidly and can expand in all three directions. Once they develop the structures start releasing seed-like spores into the air that flow around until they find a place to settle. During any mold clean out project our technicians take special care to keep spores from spreading and negatively affecting other areas of your home.

However, sometimes the contamination can spread quickly and affect multiple objects inside your house. If several items inside a building stay wet for too long, the mold clean out project in Reading could take several steps and is best tackled by restoration professionals like our SERVPRO technicians. For example, if a slow leak develops from a window, the moisture could cause contamination to develop on your drywall, the studs behind your walls, your carpets, any furniture you have in the area, or all of the above. Once a fungus forms on one organic substance on your home the spores can get onto other wet materials and form more hyphae structures. In these situations, the contamination must get removed before the fungi spread to other areas.

The first step our SERVPRO technicians takes when removing contaminated materials is to build a plastic barrier that seals any loose particles or dust created during the removal process. Once a containment chamber is set up, we remove any materials that got ruined and cannot be saved by disposing of them in sealed plastic bags. Next, we scrape off any contamination we find wooden materials or other items we think we can save.

If you notice mold on more than one item in your home, call SERVPRO of Reading at (610) 779-8189 seven days a week.
Click here for more about Reading.