5 Things To Avoid After Your House Floods
4/19/2018 (Permalink)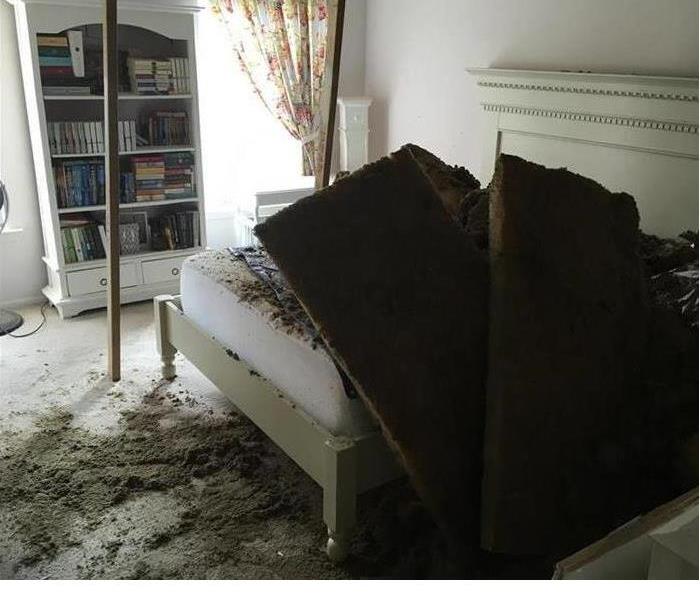 The storm may be over, but if your house flooded in Reading, PA, the process of getting your life back to normal has just begun. Whether you had one inch of flood water or several feet, there are five things to keep in mind to help speed cleanup, stay safe and minimize property loss.


1. Don't Skip the Protective Gear


Flood water can contain bacteria and other harmful contaminants. It is essential to protect your health by wearing tall rubber boots or waders, sturdy rubber gloves that reach your elbow, and high-quality face masks. Exposure to polluted water can cause infection after as few as six hours.


2. Don't Mess With Standing Water


No matter how much protective gear you've pulled on, standing water can still be a hazard around your flooded home. You may not be able to see downed or underground power lines, which can electrify standing water. Standing water may also hide sharp projections or holes that could lead to injury.


3. Don't Put Off Talking to Your Insurance Company


The sooner you contact your home insurance company to file a claim for water damage, the sooner the case can be investigated and resolved. Getting ahead with insurance may be particularly important when a flood affects many homes.


4. Don't Wait To Bring in Professionals


Mold can start growing in porous materials such as sheetrock and upholstery in as little as 24 to 48 hours, especially in warm and wet conditions. Getting a professional remediation company working on cleanup as soon as possible can help stop mold before it starts growing as well as minimize other water damage.


5. Don't Replace Household Items…Yet


You may be tempted to start buying replacements for household items ruined by water damage, but it's often best to wait to purchase new things until after your home's structure is fully repaired.

Although the flood water in Reading, PA, has receded, the damage remains. Quick contact with your insurance company and clean-up specialists can help get you and your family back into your home as safely and quickly as possible.

For more information, please visit us athttp://www.SERVPROreading.com.