You Need To Contact Our Specialists If Your Reading Home Has Experienced A Fire
10/5/2021 (Permalink)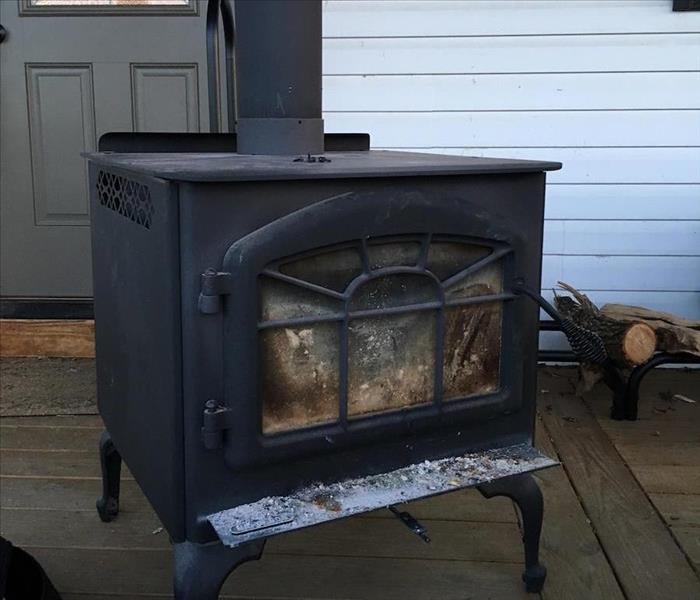 Stoves and space heaters are infamous for fires in homes. SERVPROs fire damage restoration team will be on-site within 4 hours of the initial call.
What Should I Do About the Soot In My Reading Home?
Fires happen all around us every day. A neighbor who leaves the stove on, a space heater left unattended, or a candle burning too close to a curtain can all cause incredible damage in a short time. When fire damage happens, homeowners take proper steps to call emergency personnel as well as their insurance company. However, we often forget about the damage caused to neighboring homes that also suffer from the smoke, soot, and smell left behind by the fire.
House Fire Clean Up
If your home is filled with the remains of a fire that burnt close to your house, you will do well in reaching out to SERVPRO for professional advice. Regardless of the size of the flames, you may find your furniture and belongings covered with fine dust and emanating a foul smell. Our fire and smoke restoration technicians in Reading train to assess your needs and establish an action plan that diminishes your loss and disruption to your everyday life.
For our SERVPRO team to succeed, we first identify the source of the fire. If the fire burned hot and quickly, you would find residue in the form of fine powder in your home, which is cleaned relatively easily with wet sponges and dry cloth. If the fire was slower to ignite, it might leave behind a sticky residue which needs to be eliminated with industry-grade solutions and techniques made for the specific purpose of cleaning this type or remnant. In both cases, the smell of fire penetrates not only your clothes and upholstery but the very structure of your home. Regardless of the source of the flames, our SERVPRO team has at its disposal industry-grade solutions to leave your home spotless and smelling fresh even after a fire has burned nearby.
Professional help is useful even if the fire did not originate in your home. Whenever you need a reputable fire restoration company, SERVPRO of Reading is here to help. Call us at (610) 779-8189 and let us leave it "Like it never even happened."