What Happens After a Fire in a Hotel in Reading?
8/28/2020 (Permalink)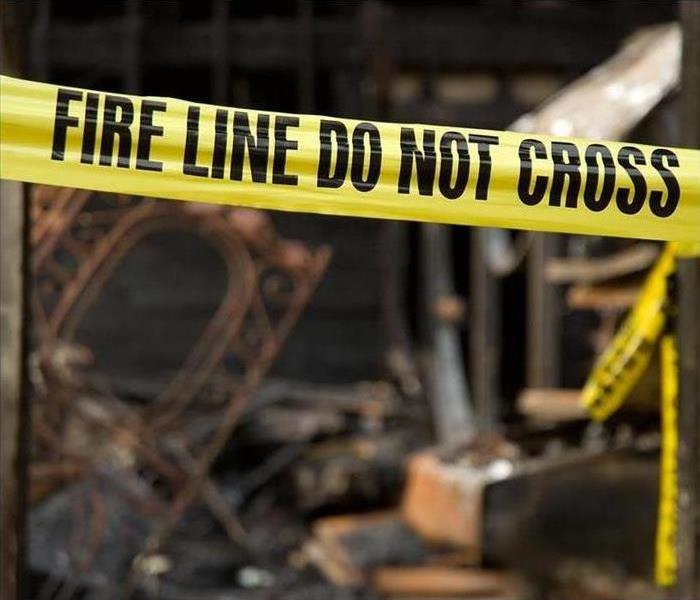 Day or Night, SERVPRO Can Arrive for Fire Damage Emergencies in the Reading Area. Give us a call at (610) 779-8189, We are always available.
SERVPRO Arrives Right After the Fire Trucks Leave to Start Assessing Damages.
When Can Guests Retrieve Their Belongings?
A fire in a single hotel room can cause a great deal of damage to the room and perhaps adjacent rooms in a Reading motel. There is the odor of smoke that seems to permeate everything nearby. Guests responding to emergency evacuation alarms leave their rooms without their belongings while the fire department deals with the fire. Many need access to their items as soon as it is safe to re-enter the building.
After the fire department has departed and the building is declared safe to re-enter, SERVPRO can assess the fire damage. They can work with your Reading management team to establish a plan for guests to retrieve their belongings while staying safe and clear of any fire damaged areas. Much of the hotel and guest contents in damaged rooms may also be destroyed by the fire, smoke odors, or materials used to quell the fire. Our team can work closely with guests and management to catalog everything and determine what needs to be cleaned or replaced.
Can Smoke Odors Be Removed in Undamaged Rooms?
We train our Reading SERVPRO smoke restoration technicians to recognize the various types of smoke particles caused by different types of fires. The amount of exposure time, the temperature of the fire, the material that burned, the humidity, and the porosity of the materials absorbing smoke residue all play a factor. Once our people have assessed the situation, a plan is prepared to deal with each fire and the items exposed to the fire.
All materials that have been burned or charred, and debris from the fire are odor sources. These items, including structural components, must be cleaned or removed from the building. Once these odor sources are extracted, SERVPRO can focus on deodorizing adjacent rooms.
We clean all hard surface items, removing all odors. Walls, ceilings, and flooring materials are also cleaned. Various fabrics, such as towels, bedding, and mattresses, can often be cleaned. However, there is a trade-off in terms of cleaning costs vs. replacement.
Call SERVPRO of Reading at (610) 779-8189 to assist with your emergency fire damage, recovery, and restoration needs.
Find out more about Reading.