The Real Truth Behind Commercial Water Damage Restoration in Reading
3/8/2020 (Permalink)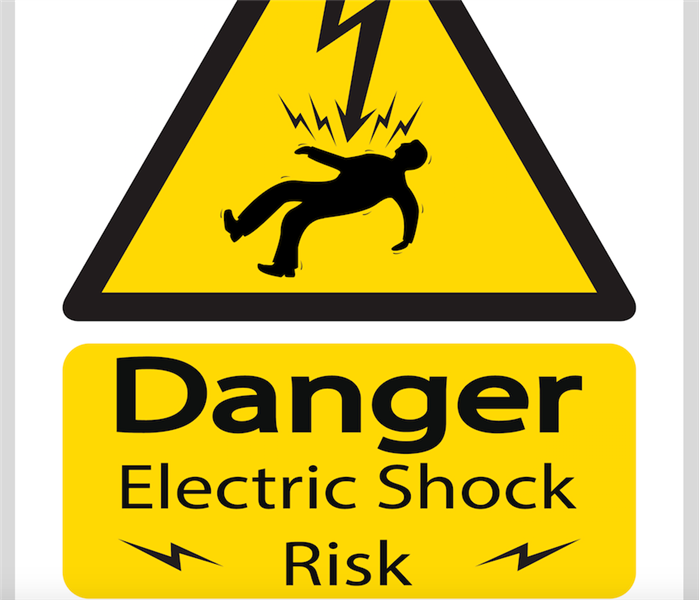 Stay safe and contact SERVPRO for water damage remediation services. Our certified technicians will arrive quickly to assess and remediate.
Commercial Water Damage Reading – Lunch Room Catastrophe
Almost every small office has a lunchroom, provided by the company for the convenience of the employees. There is usually a fridge, sink, microwave, and sometimes even a dishwasher. The problem with many lunchrooms is that no one wants to take responsibility to keep it clean, turn on the dishwasher and generally look after it. This neglect is where the trouble with water leaks and damage usually begins.
SERVPRO provides commercial water damage services in Reading and the surrounding area for our commercial and residential customers. We respond to calls to our offices every day of the week at any hour of the day, usually within four hours. We understand that a water leak is urgent because of the potential damage water can cause, but also for the harm it can do to your company. The worst-case scenario is that all of the employees have to take the day off, which means your customers look elsewhere.
Water Spreads Across the Production Floor
It is bad enough to have the lunch room floor soaking in water, but once the water spreads into production areas, there is a potential safety hazard. Often there are electrical and data conduits under the floor connected to various pieces of equipment. Short circuits can damage the equipment and disrupt production. There is also danger for the employees.
Electrical shocks are possible, and then there are potentially slippery conditions on concrete floors. You must stop all production, and shut off circuit breakers to eliminate further damage. Your production facilities are at a standstill, you may send idle employees home, and nothing can resume until the water is removed, floors are dried, and each device is tested before bringing it back online.
SERVPRO can be onsite in less than four hours to focus on containment of the water leak and then drying floors and conduits. Moisture meters can quickly determine which areas still are potential problems. We can focus specialized air movers on these areas to ensure everything is completely dry before reinitiating each machine. Our objective is to help your team bring your systems back into service as quickly as possible.
Call SERVPRO of Reading at (610) 779-8189 for 24/7 service. We proudly serve Fleetwood, Hamburg, and surrounding areas. We're Faster To Any Size Disaster.
Click here for more information about Reading.