Take The Stress Out Of Fire Damage Restoration in Exeter With SERVPRO
4/7/2019 (Permalink)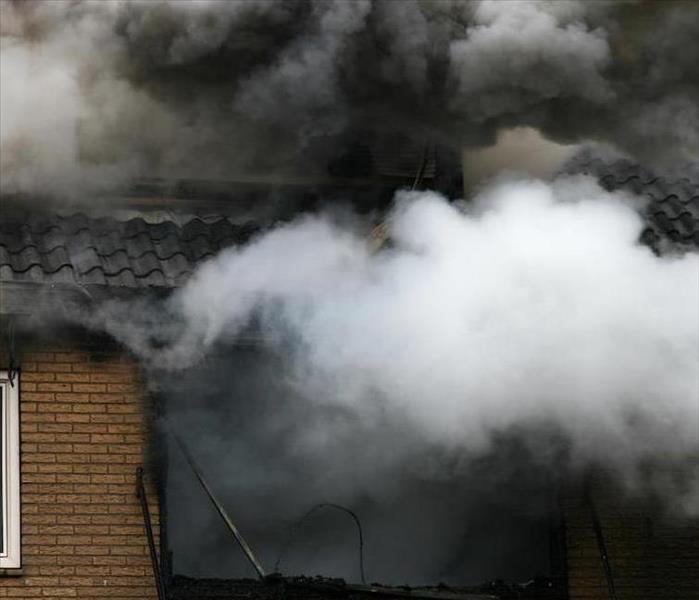 Don't let fire damage prevent you from getting back into your home. Contact SERVPRO for remediation efforts.
Fire Damage Restoration in Your Exeter Home
A fire in your Exeter home can be very stressful. It can also cause subsequent water, smoke, and fire damage, further impacting your loss. Even small fires can create a large amount of smoke, which affects your personal belongings, and possibly your health. You must make some critical decisions fast. Waiting too long to get the damages repaired can create more problems and higher restoration bills.
When a fire and fire damage in Exeter has afflicted your home, acting fast is essential to avoid additional damage from settled smoke and water from firefighting efforts. SERVPRO staff is always available with the proper tools and training to assist you. We also understand that fires are unnerving, so we try to take care of all we can so you can concentrate on your family, including speaking to your insurance company for you.
Immediately after the catastrophe, keep a record of anyone you speak with, including representatives from the fire department. If possible, remove any valuables from your home like jewelry and cash which could be taken quickly after a fire. You also do not want to throw anything away yet that was damaged.
When cleaning your home, SERVPRO technicians prevent materials being saturated with cleaning product with surface techniques. The spray and wipe process involves lightly spraying or misting the cleaning product onto the surface, then wiping it with a dry cleaning towel. It is used for cleaning furniture and hard surface contents. Foam cleaning is good for cleaning materials which can be damaged by excessive moisture from the cleaning products. By using foam, we use less moisture on the surface than when using a liquid cleaning product.
Do your best to document all of your personal items by taking pictures of them. When your insurance claim is made, all the damage is looked at, but it needs to be documented for you to be reimbursed. You should also document any expenses you incur while you are out of your home during restoration, such as living expenses and food.
SERVPRO of Reading can assist you in restoring your home in Boyertown, Morgantown, or Kutztown after a fire. You can expect us to handle you and your family with care when you give us a call at (610) 779-8189.
Click here for more information about Exeter.